Investors buying dips on winners
Today in Part 4 of the 7 Part, White Top View series: Playing Market Odds., we discuss buying dips on winning investments. In the series, we cover how superior investors play market odds and avoid common investment errors. Links to all seven parts of the series are at the end of this post.
We cover two outstanding companies as examples that show profitable dip buying. AutoCanada and Cineplex over the past year are examples of excellent companies that have had price dips. However no substantive negative information has come out on either company. Then we cover two negative stories, Wi-Lan and Potash Corp. Finally we touch upon Norbord as another example.
When their price dropped or dipped in the past year, they just keep getting back up and go to new highs. With only positive news and all new emerging facts falling on the plus side these good companies continue as winners.
The negative information on each has been the opinions publicly expressed by some analysts saying these companies will not see higher share prices. As a result, some shareholders immediately sold. The stock price dipped.
In the future we will discuss analysts. For now we will leave it that I simply do not agree with these negative opinions and outlooks. I think they have it wrong.
Using hindsight we can see that staying in both ACQ and CGX has been the correct and profitable decision. So averaging down on their dips would have been profitable. Could it be that averaging down can work? Could this be a dependably profitable strategy that I am missing?
Hold that thought as we continue with a less profitable story. Following are examples of a losing plays and what makes them different from profitable dips.
Wi-Lan is an example of an investment held in a good company that I liked, knew well and expected to deliver a significant speculative gain. The White Top View post, 6 lessons – Ouch! Serving crow when WIN takes a losing bite!, discussed WIN.
Do note, WIN was held as a speculation, not an investment in my approach. The significant WIN news was the announcement that WIN lost a major lawsuit. The stock price sharply dropped. I sold it all as fast as I could.
In my view the new facts changed the WIN story. In my opinion, this well-managed, cash rich company now offered a less bright future.
With hindsight we can look back and see the stock price has not recovered. The decision to move the money into rising stocks was right and has paid off. Averaging down would have made a disaster worse.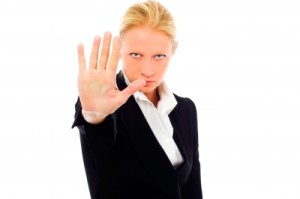 Next we look at Potash. This is an excellent and huge as well as widely held company. Some terrible recent news came out that could destroy their ability to command high prices. One price controlling cartel was effectively eliminated. The stock price fell like a stone.
In my view the negative effect on their ability to set prices will likely last years. So the stock price got severely knocked down and in my opinion has little chance of recovering.
POT became a sell. Sell and move the capital to a positive situation. POT will not see new highs or growth of earnings for years. Or at a minimum many months. I think averaging down on POT would be like putting more money on hold. Better to sell and buy shares in winners rather than more of a loser.
It is early days yet but so far there has not been price recovery. The big events playing out for POT are negative. I would stay away. Averaging down will be an expensive mistake in my view.
Just as I key in this post there is breaking positive news for POT. It is a rumor and playing on a rumor is speculation not investing. As we are talking about investing, I would continue to suggest staying away. Or if you own POT, sell. Rather than hold up the post to investigate further I will post a later comment should that be needed.
Finally we look at a  Norbord dip being played out. Recently NBD had a major share price setback or dip. It fell sharply on some indications of housing market trouble in the U.S. The negative data was not confirmed.
Still, some analysts had negative comments about NBD. The comments tied to the diverging mix of market signals from the housing and real estate sectors. I paid close attention but did not agree with the conclusions.
I thought the big trends in U.S. housing growth were clear. Not strong, but definitely up. In my judgement this was a full-fledged market hissy fit that would pass. And the NBD dividend so nicely pays us well to ride. So I wanted to stay in but certainly continued to watch it closely.
Then good fortune. Call it serendipity or just luck but an announcement of a major merger in the industry changed attitudes in an instant. Unrelated to NBD but still share prices of all companies in the sector sharply rose.
Professionals may keep a straight face while saying markets are not emotional. Anyone observing markets for a few days will be unconvinced.
The NBD play is not over but I do think we are far enough along to be confident it will show a positive outcome. It looks like staying is the right and profitable decision.
The share price continues to climb back as again the big picture facts from the housing sector keeps trending up. I expect that the positive trend in housing and real estate in general to continue for some considerable time.
The market remains divided on NBD. Some like I think excellent upside remains for the foreseeable future. Others think there are better places for your money.
I will happily collect dividends while riding NBD to higher prices. We will see where we are a year from now. It appears that averaging down in this case would have been positive. It probably would have worked. As before, I passed on that opportunity.
Next in Part 5 of the White Top View series, Playing Market Odds, our discussion covers how ssuperior investors do not play high odds, they never average down but do buy dips. Links to all seven parts of the series are at the end of this post.
Subscribe (free) to receive White Top View in your inbox. Please share this blog with your family and friends. Your comments and questions are welcome here. The bite sized White Top Investor lessons help demystify investing. You can become a knowledgeable confident investor, one small step at a time. Please ask questions, I can help you better understand markets and investing. The White Top Views email list will never be shared or sold.
Have a prosperous day!
Bryan
White Top Investor
whitetop@WhiteTopInvestor.com
See all blog posts at: www.WhiteTopInvestor.com
Let's connect, follow me:
Twitter @whitetopceo
Facebook bryan.kelly.white.top
LinkedIn ca.linkedin.com/in/whitetop
Google+ gplus.to/WhiteTopInvestor
These discussions and information intend to help you better understand markets and investing. The White Top Views email list will never be shared or sold. I am not a financial or investment advisor; opinions are for informational and educational purposes only and are not intended as investment advice. For syndication of the site or blog, please contact info@WhiteTopInvestor.com.
Images courtesy FreeDigitalPhotos.net
Links to all parts of this series follow: